Slipson flap discs
From Slipson assortment you can find variety of flap discs for angle grinders.
Made of high quality abrasives for removing material, blending and finishing in a single operation. Perfect for weld grinding, deburring, edge grinding, weld seam blending, rust removal etc


What are flap discs?
Abrasive flaps are adhered to backing plate. Flap discs are available with two types of backing and the choice of backing depends on the grinding angle and surface to be ground. Backing is made of glassfiber or plastic (available also as trimmable).
Type 27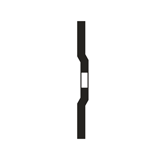 flat surface
work angle 0-15°
ideal for flat surfaces
Type 29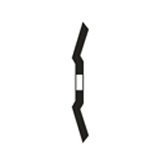 conical surface
work angle 10-25°
ideal for contoured/profiled surfaces
Slipson flap discs
available as:
Flap discs

Mini flap discs with quick change backing

Abrasive grain
Aluminium oxide, Silicone carbide, Aluminium Zirconia, Ceramic Oxide
Size
115 mm / 4 ½ "


125 mm / 5"
50 mm / 2"
180 mm / 7"
75 mm / 3"
Type
T 27
(available with 22,23 mm and M 14 center holes)
R style (plastic)
T 29
(available with 22,23 mm and M 14 center holes)
S style (metal or plastic)
Grit range
40, 60, 80, 100, 120, 150, 180, 240
Backing
Glassfiber or plastic (also available as trimmable)
World wide
We deliver our products worldwide